Horizons is not an Agency… it is a Family! We are reunited by a common passion and drive to serve our community and inspired by our youth whose strength and resilience serve as a model for our own growth. Collaboration and partnership form the crux of the services we offer, with each staff bringing a unique and crucial experience to the table. Our Staff Family is our everyday heroes and soldiers; fighting on the frontlines against an ongoing battle to bring about positive change in the lives of the youth and families we serve.
We are a Family of dedicated, resourceful, and unwavering professionals; humbled and honored by the sacred privilege to serve our community. And like a Family, we support each other in our challenges and successes, we break bread together, laugh together, and cry together in depths and the beauty of the work to which we have given our lives. We are family!
Meet Our Board of Directors
► Meet Zachary
Zachary Johnson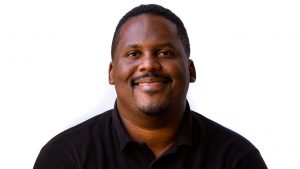 Name: Zachary Johnson
Location: Oakland, CA
Email:
Twitter: https://twitter.com/ZJ_illadvised
LinkedIn: https://www.linkedin.com/in/zacharydavidjohnson/
Founder Highlights
· Over seven years of experience in big data, healthcare fraud and forensics and project management specializing in high level, data driven projects based on criminal organizations.
· Over seven years of team building and team management.
· CEO and Co-founder of TicketDM, a safe, mobile ticket exchange application focused on the music festival community. Worked with my co founders Christian Ceaser, Stedmon Bates and Louis Ceaser IV for over two years.
· Recipient of the Stanford Alumni Association Class of 2010 Award of Excellence
· Recipient of Sigma Nu Fraternity Stu Campbell Award for Extraordinary Service
· Board Member, Horizons SF – We provide substance abuse, mental health, gender specific and employment services to Latino and other youth of color and their families in San Francisco.
Distance Traveled: I am a first-generation college graduate and first-generation entrepreneur. I was raised by an amazing single mother who worked tirelessly to provide a stable upbringing as I moved nearly every year and attended four middle school and three high schools before high school graduation. I attribute my entrepreneurship journey to my family, my church, and the life changing support systems I gained at Stanford University. Upon graduation, I spent 7 years working as a project manager/ team leader for Healthcare Fraud and Forensics / Big Data based projects. I also worked as a growth marketer for campaigns amassing over $8 million revenue for my clients. Over the last 12 years, I have been a leader and community builder both professionally and socially and I sought to create my own company that solved a complex problem based in community building. After attending numerous music festivals, I launched TicketDM for the music festival community with my co founders with whom I have worked for the last two years. We bootstrapped, launched and developed the TicketDM app in September 2018.
Differences as Strengths: I have spent most of my career using agile methodology, big data based decision making and strategic relationships to tackle complex problems. My biggest challenges today are finding key mentorship creating the necessary relationships in the tech community and music festival community make TicketDM the first tech savvy, mobile, millennial focused C2C exchange tool.
The most important thing I learned in my experiences thus far is how to use big data, human behavior and technology to create tools and platforms that are current and efficient. I learned how to make evidence based workflows and data driven assumptions to accomplish goals. With the data intact, I could extend that knowledge and build on everything I helped create with confidence. I learned how to disrupt traditional industries with limited resources and limited supervision.
► Meet Isabelle
Isabelle Plessis Boin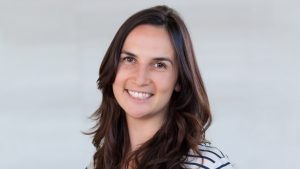 Isabelle's work focuses on developing and implementing effective policies for responsible corporate behavior. Her work has spanned responsible sourcing initiatives to online privacy and financial transactions at major international companies. Prior to her move to the Bay Area, Isabelle was at the United Nations Education, Science, and Culture Organization (UNESCO), the Canadian government, and various international research institutes.
Isabelle holds two Masters degrees as a Fulbright Scholar in International Affairs from Columbia University and Science Po (Paris), a B.A. from the University of British Columbia, and is fluent in French and German. She is passionate about intercultural exchange, empowering stronger communities locally and globally, and ensuring access to justice for victims of human rights abuses.
► Meet Bianca
Bianca Faddis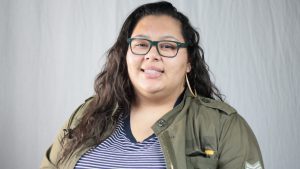 Bianca Faddis, a San Francisco native, spent most of her adolescence in the Mission community. At the age of 14 years old, Ms. Faddis joined the Horizons Unlimited program as a youth participant. Her involvement in the Horizons workforce program inspired her career in community work, specifically serving young people facing obstacles to success.
Ms. Faddis is the first former program participant to fill a seat on Horizons' Board. She is very proud to be a voice that represents the numerous young people who, like she, experienced numerous struggles but persevered. She not only speaks for herself but she speaks for many youth in the community who have relied on the vital services like those offered at Horizons.
Ms. Faddis is currently working as the Senior Administrative Assistant at Bay Area Community Resources, a local multi-service agency. Ms. Faddis received certification as a Medical Assistant at Bryman College. She is pursuing a Bachelor's of Science Degree in Human Resource and Management.
Meet Our Community Ambassador