OUR STAFF FAMILY
Horizons is not an Agency… it is a Family!
We are reunited by a common passion and drive to serve our community and inspired by our youth whose strength and resilience serve as a model for our own growth. Collaboration and partnership form the crux of the services we offer, with each staff bringing a unique and crucial experience to the table. Our Staff Family is our everyday heroes and soldiers; fighting on the frontlines against an ongoing battle to bring about positive change in the lives of the youth and families we serve.
We are a Family of dedicated, resourceful, and unwavering professionals; humbled and honored by the sacred privilege to serve our community. And like a Family, we support each other in our challenges and successes, we break bread together, laugh together, and cry together in depths and the beauty of the work to which we have given our lives. We are family!
Meet Our Board of Directors
► Meet Jillian
Jillian Williams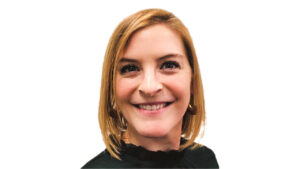 Jillian joins the Horizons Unlimited board with over 25 years of experience in advocacy-based organizations. Her work with educational policy reform as a student, social justice and awareness as a photojournalist, and her current career track in human resources has given her a life-long passion for community engagement. Jillian is a Senior Human Resources Manager for a small oncology biotech in San Francisco. She is a Virginia-native and moved to the Bay Area 4 years ago having lived in Boston, Massachusetts and Wellington, New Zealand previously.
Jillian received her Bachelor of Fine Arts from Radford University where she concentrated in Photojournalism specifically documenting the homeless. Years later she got her corporate start with Dunkin' Donuts as a Recruiter and Trainer. After many years in recruitment and consulting, Jillian now focuses her career in the oncology space as a Human Resources professional.
Meet Our Community Ambassador