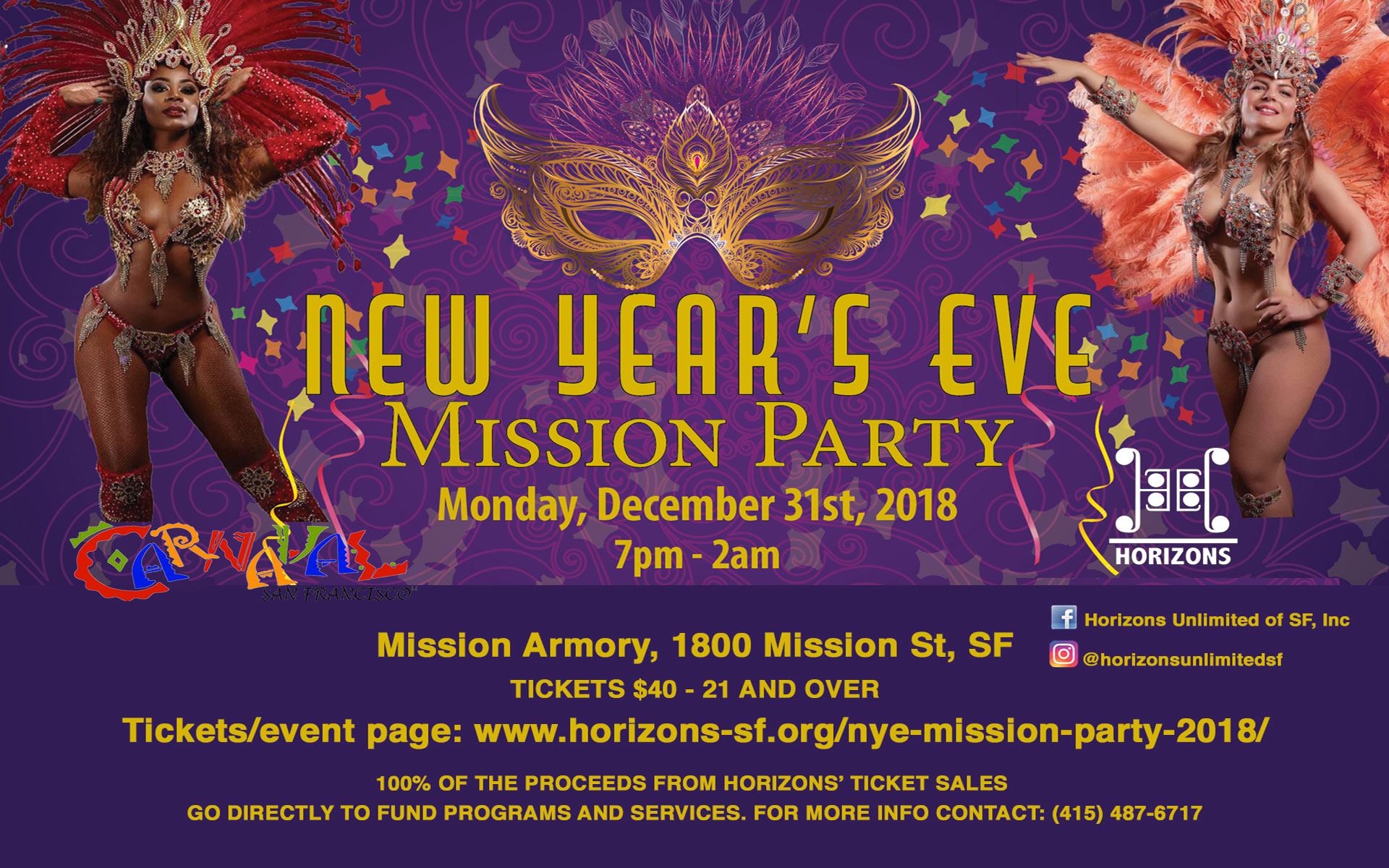 Horizons Unlimited of San Francisco, Inc., in partnership with Carnaval SF, presents:
The New Year's Eve Mission Party
Monday, December 31, 2018
7:00 pm – 2:00 am
SF Mission Armory
1800 Mission Street
San Francisco, CA 94103
Come join us for the hottest New Year's Eve Celebration in the Mission and throughout San Francisco!
Salsa, Samba, Soca, Reggaeton, Cumbia, DJs and Live Performances
100% of proceeds from the sale of Horizons' tickets go directly to support critical and life-changing
services and programs for youth and families in our community.
You won't want to miss out. Tickets are selling fast and this event is sure to sell out, so buy your tickets today!
Tickets are no longer available for this event.
Thank you for supporting us!
Share our website and social media links with friends and help spread the word.
Can attend but still want to support? Make a financial contribution/donation.
All donations are tax deductible and go a long way to help us continue to transform lives.
Feel free to contact us with other options or questions you may have. Or give us a call at (415) 487-6717